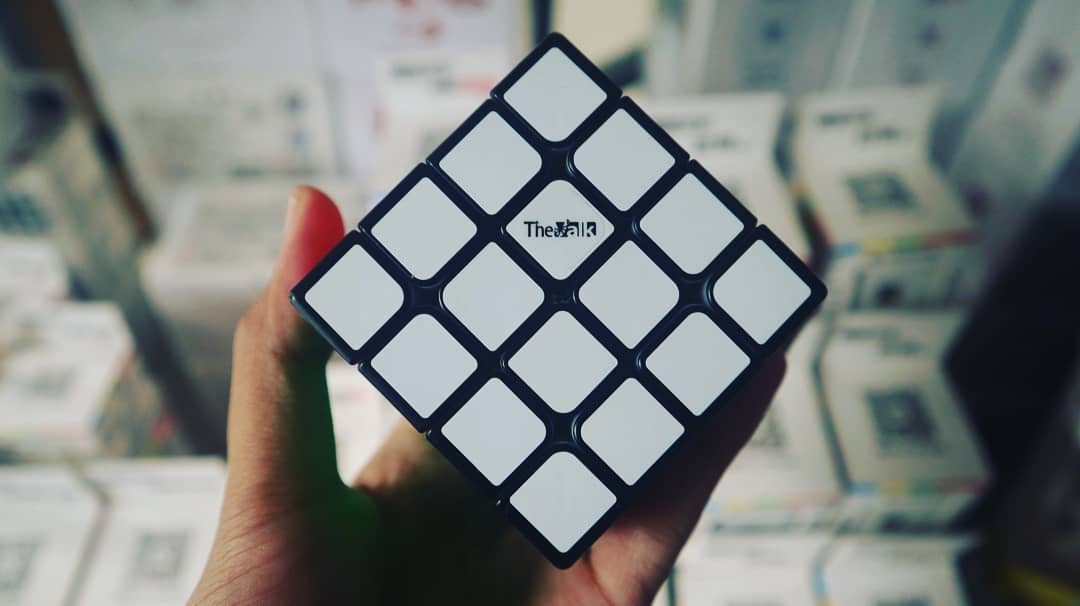 Qiyi akhirnya merilis rubik 4x4 flagship terbarunya, yaitu Qiyi valk 4 M, Rubik ini dirilis dalam 2 pilihan magnet lho yaitu Valk 4 Standard Magnet dan Valk 4 Strong Magnet.
keduanya hampir sama saja hanya berbeda di fitur magnetnya dimana daya keduanya berbeda, Valk 4 M strong punya daya magnet yang lebih kuat, artinya rubik ini ditujukan untuk kalian yang ingin control lebih baik dan stabil.
Valk 4 standard magnet ditujukan untuk kalian yang suka Rubik dengan feel yang magnetic tetapi dayanya lebih ringan, speednya lebih cepat dan ringan, tentunya ini juga tergantung dari kecocokan tangan kalian.
Selain fitur magneticnya Valk 4 M juga sudah dilengkapi dengan berbagai fitur speedcubing kelas atas, dari mulai Corner Cut, Reverse Corner cut, bobotnya yang ringan, Sticker Oracal Half Bright dan juga tidak lupa dari Segi Desainnya yang sangat Elegant.
Out of the boxnya rubik ini sudah langsung nyaman digunakan, Outer layernya sangat ringan dan Inner Layernya pas menurut saya, tidak berat dan tidak ringan ditangan saya.
Rubik ini bisa jadi pesaing ketat Moyu Aosu GTS 2M dan GAN 460 M di pasar rubik 4x4 flagship saat ini, buat kamu yang tertarik memilikinya bisa dapetin rubik ini di toko balamcubes seharga 500.000 Rupiah.
caranya cukup hubungi whatsapp kami di 0877 212 212 33 atau IG @shop.balamcubes